IC OMRON TIMER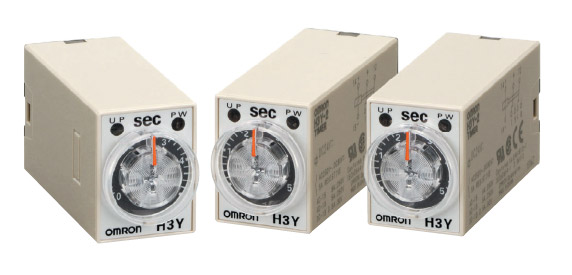 OMRON provides a range of Analog Timers and Digital Timers, as well as Time Switches for 24-hour, weekly, or annual time control.
Analog Timers

Dial knob setting enables easy operation.
---
Digital Timers

Digital Timers provide high-precision operation time settings. Digital switches enable easy preset time settings. Digital displays of elapsed time are also possible.
---
Delay Relays

OMRON provides the ultra-compact H3FA DIP Timer for PCB mounting.
---
Time Switches

OMRON provides a variety of Time Switches from easy-to set analog one to digital ones that allow precise setting and various time control.